Cupcake Wrappers
Cupcakes have quickly become the favorite treat for every age, and they are the hottest trend everywhere from birthday parties to weddings.
You have probably seen the beautiful and artistically decorated treats on television or in your favorite foodie magazine and wanted to try out these petite sweets for your own occasion. Like many of us, you may wonder if you have the time or talent to make these beautiful and trendy sweets. Luckily, if you are looking to make a fun treat for your next gathering, there is a simple trick to make your cupcakes the stars of any party!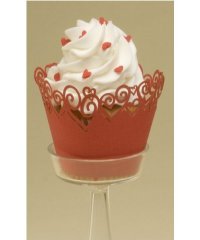 One of the simplest ways to up the WOW factor of your cupcakes is to use decorative cupcake wrappers.

Cupcake wrappers are paper wrappers that go around the cupcake, instantly transforming a cupcake into a bakery-worthy treat. Cupcake papers or cupcake liners are placed in the tray and cupcakes are baked in them whereas wrappers are decorative papers that can be placed over a liner or paper. Wrappers are available in a wide variety of designs for every occasion- birthday parties, weddings, baby showers, baptisms, graduation, and anything else you can think of!

For all you busy moms on the go, wrappers are the perfect way to send an awww-inspiring homemade treat to your child's next classroom party or bake. Simply bake your favorite cupcake as you always have - feel free to experiment with flavors, fillings, and frostings, or just make a simple cake from a pre-made mix. Then, top the cupcake with frosting and a few sprinkles, and slide the cupcake into the wrapper.

Within less time than it takes to find your child's homework in the morning, you have a treat that will be a surefire hit!

Decorative wrappers can make cupcake decorating for a party easier than ever! After you have picked out your favorite wrapper design, arrange cupcakes in wrappers on a plate or platter, or look into the newest bakery-inspired trend - the cupcake tree! Place the cupcakes on the table, and you have an instant centerpiece. Then, take your left over wrappers and place candles inside them along the table for a coordinated look.

For a baby shower or wedding shower, try placing cupcakes in their decorative wrappers in a see-through box or bag and sending them home as a thank-you gift!

Decorative wrappers are so versatile that you can even use them for other treats. Fill wrappers with candy, popcorn, or other little snacks, and you will be sure to get lots of compliments on your creativity.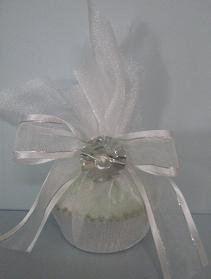 For lots of people it is easier to wrap cupcakes than to frost cupcakes. Use your imagination and try making cupcake cosies. It is easy to wrap your cupcakes in these pieces of fabric.

No matter if you are a novice baker or a top chef, you will find that cupcake wrappers are a fun addition to your baking repertoire. Cupcake wrappers are simply the easiest way to make anyone into a cake designer, and all for just a few cents per cupcake! Follow these suggestions and start enjoying your new reputation as the hottest decorator on the block!
Easy Way to Make Your Own Personalised Wrappers
I have been asked so many times about where to buy cupcake wrappers and received numerous complaints about the cost of laser cut wrappers. They are great if you only want a dozen but if you are planning a wedding and need 200 the cost becomes very high.
I have recently found a great website and I am thrilled to offer my readers the chance to become a member of Easy Wrappers Club. A one time only membership fee gives you access to a database of over 200 templates which you can customise and personalise for your next gathering. The bonus is that you can prepare your wrappers from the comfort of your own home.
Share your favorite cupcake wrapper idea
Do you use cupcake wrappers? Do you make your own or use and modify store-bought wrappers? Do you have photographs of cupcakes that you can share with us? We'd love to see pictures of your cupcake masterpieces.

Let's share our successes.
What Other Visitors Have Said
Click below to see contributions from other visitors to this page...

Cupcake Wrapper
I love the look of a cupcake in a decorative cupcake wrapper but find all the wrappers in the shop far too expensive. They are alright for special occasions …
<! -- aweber signup form --> <! -- end aweber signup form -->