Cupcake Decorating
by Kim
(Bellingham WA)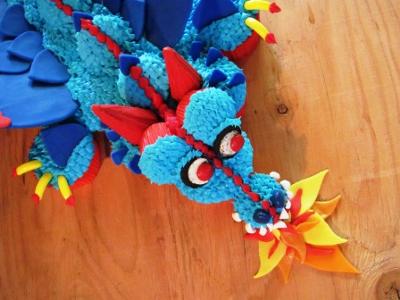 Hello Cupcake Fans!


You are my inspiration for "Cupcake Crafts". I live in a very rural area where supplies are limited at best. I searched for weeks trying to find all the components needed to re-create the designs depicted in the most popular cupcake books. It dawned on me that having a kit with instructions would take a lot of the frustration and mystery out of cupcake decorating. I started experimenting and came up with what I believe are fun and instructional kits that include supplies and techniques that new comers and experienced decorators can use over and over again. Consider the possibilities as you peruse our site. Add your own style and techniques and share them with us on our Facebook page. We look forward to seeing your creations and hearing your tips and suggestions.
Sincerely,
Kimberly A. Storm
For the last 18 months I have been randomly handing out cupcakes to perfect strangers.
Crazy Huh?
Not really. The reason I do this is purely selfish. When my target sees me coming their eyes are focused on what I'm carrying. I like to believe that their minds are saying, "Is she heading towards me? It looks like she's heading for me. I hope she is heading for me." and finally, " She IS heading for me!" That's when the magic happens! I get about a 10 second window after I present my gift that I get the best gift of all. I get to see the glee and sparkle in the eyes of my recipient who for that 10 seconds becomes a six year old child. It's priceless and has never disappointed me. So beware of kind strangers bearing baked goods, you may be my next victim!
Check out some our latest victims at
Cupcake Crafts 4 U
.
Kimberly Storm is the owner of Cupcake Crafts. She began her culinary journey at seven years old. For the last 20 years Kim has worked in some of the most prestigious restaurants in Washington State. She has owned her own catering company and coffee shop. Her goal with Cupcake Crafts is to share the joy of her experiences and show everyone who may not have a lot of confidence in the kitchen that there is absolutely nothing you can't do!
If you need help decorating your cupcakes, check out Kimberly's website and cupcake decorating kits.