Cupcake Craze!!!
by Susan McFarlane
(Southwest London)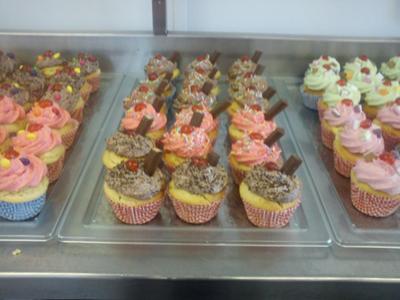 I eat,sleep and dream cupcakes. I love them.


Keep calm and eat cupcakes!!

Hi Susan

I am one who certainly hopes the current cupcake craze continues for a long, long time.

They are such a gorgeous, tasty, cute sweet treat and I can't see that the once humble cupcake is about to be overtaken by macarons, whoopie pies or anything else. I think they are so much more versatile than other cakes and biscuits.

All you have to do is walk the streets of your city or walk the aisles of your local supermarket to see how strongly cupcakes are represented. The price that people are prepared to pay for a cupcake is another indication that the trend is far from waning.

I love the photos that you sent in. They show how cupcakes can be decorated in so many different ways and decorated to suit any occasion.

Long live the cupcake and the current cupcake craze.

Regards from one cupcake lover to another.