Home

›
Cupcake Frosting Recipes
› Chocolate Fudge Frosting Recipe
Chocolate Fudge Frosting Recipe
This creamy chocolate fudge frosting recipe bestows a luscious dimension to chocolate cupcakes. Whether used as a filling or a topping, it makes a chocolate cake look stunning and irresistibly yummy.
It is hard to find people who have not committed the idyllic sin of relishing "food of the devil" - chocolate and what can be better than a chocolate cake to enjoy chocolate to the fullest. But it is hardly enough for chocoholics and therefore chocolate fudge frosting makes its entry to appease their cravings of more and more chocolates!
The rich, moist yet soft, fluffy and velvety texture of chocolate fudge frosting mellows out in your mouth while the intense chocolaty flavour makes it a pure decadence. They not only go well with chocolate cakes but can also transform an ordinary vanilla cupcake into a yummy treat.
Apart from following traditional recipes for chocolate fudge icing, there are some secret tips which will help you conjure up a gorgeous frosting. To make the frosting more gooey and creamy go for milk instead of water while preparing it. But remember to refrigerate the frosting as well as the cake with it for a perfect presentation.
You can prepare a lot of it in one go and then relish it for the entire month. All you need to do is store it in an airtight container as well as bring it to room temperature and beat on low speed in a mixer until soft.
Every time your heart desires for a chocolate indulgence, don't take the trouble of rushing to your nearest bakery. Follow the simple chocolate fudge frosting recipe below, make your own cupcake frosting and take care of your chocolate cravings!
| | | | |
| --- | --- | --- | --- |
| Prep Time | Cooking Time | Servings | Difficulty |
| 10 minutes | N/A | 24 | Easy |
Ingredients: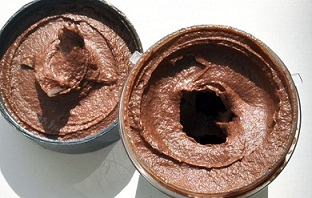 2 ½ cups of unsalted butter, melted
4 cups confectioners (icing) sugar, sifted
1 cup cocoa powder
2 tsp pure vanilla extract
3 tbsp lukewarm water/ milk
A pinch of salt
Preparation:
Add cocoa and melted butter in a pan and blend them gently over heat.
Add the sugar and continue blending them until no lumps are present and they make a uniform mixture.
Add water or milk for more creamy texture and continue stirring until it becomes a smooth, shiny mix with a tight consistency.
Remove from heat and allow it to cool.
Fill up and top your chocolate with this chocolate fudge frosting and experience the divine feel.
Home

›
Cupcake Frosting Recipes
› Chocolate Fudge Frosting Recipe