Hi



Welcome to Cupcake Corner, our all-about-cupcakes.com newsletter which aims to answer your everyday cupcake baking questions.

Each edition of Cupcake Corner is created as result of the questions you send me. Do you have a question, comment, or something else you'd like to share with our growing community of Cupcake fans? I would love to hear from you.

As always, thank you for joining me and for your support of all-about-cupcakes.com.

As a special thank you for subscribing to Cupcake Corner I am giving away a free ebook of my 15 favorite chocolate cupcake recipes. You just need to click the download link to get your free copy.

Kindest regards
Louise

___________________________________

Thanks so much to everyone that joined my Easy Wrappers Club.

Just in case you missed the last edition of Cupcake Corner I have just launched my new cupcake wrapper website.

For a one-off membership fee of just US$27.95 you get unlimited access to hundreds of cupcake wrapper templates that you can personalise, download and print at home.

The response to my new website, Easy Cupcake Wrappers, has been fantastic and I look forward to you sending in photos of your cupcake wrappers.

If you are still thinking of joining, take a few seconds to watch this instructional dvd which shows you how easy and quickly you can choose patterns and personalise your templates. This step-by-step tutorial will walk you through the stages and processes of how to design and print your completed cupcake wrappers. As you become familiar with it you will be able to be more and more creative with your wrappers.

Watch cupcake wrapper tutorial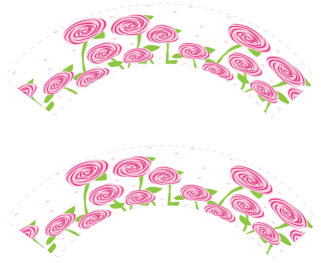 Check out the range of patterns available for your wrappers.

It really is the fastest and best way to make customized cupcake wrappers.

Buy now and get immediate access to our huge range of wrapper templates, all available in mini, standard and jumbo size.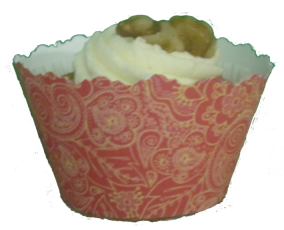 Creating your own individal cupcake wrappers is as simple as 1, 2, 3.

FIRST, you choose a size and pattern that you like.

SECOND, you add your text and customise the wrapper by changing colors and fonts.

THIRD, after you have finalized your design , you view the finished wrapper, make alterations if necessary, and print.

That's it! It really is that simple!

Plus …

All members of Easy Wrappers receive a complimentary copy of my ebook "Patty cake, patty cake…" It is a batch of over 100 of my favourite cupcake and frosting recipes from my website.





___________________________________

Lots of readers have recently emailed me with details of their favorite cupcake bakeries. This ever-growing list can be viewed here. If you would like to submit your favorite cupcake bakery I would love to hear from you.

Until the next edition ... Happy baking, making and decorating!