Hi



Welcome to Cupcake Corner, our all-about-cupcakes.com newsletter which aims to answer your everyday cupcake baking questions.

Each edition of Cupcake Corner is created as result of the questions you send me. Do you have a question, comment, or something else you'd like to share with our growing community of Cupcake fans? I would love to hear from you.

As always, thank you for joining me and for your support of all-about-cupcakes.com.

As a special thank you for subscribing to Cupcake Corner I am giving away a free ebook of my 15 favorite chocolate cupcake recipes. You just need to click the download link to get your free copy.

Kindest regards
Louise

___________________________________

One of the questions I get asked often is about where to buy quality, inexpensive cupcake wrappers. Having made thousands of cupcakes myself over the years I have had the same problem.

Some cupcake liners look cute on the shelves but the color seems to seep out of them when they are cooked in. Some might be ok for vanilla cupcakes but a chocolate or red velvet cupcake totally makes the patterns disappear because the cake color shows through.

Cupcake wrappers are a brilliant idea but when they can cost up to $1.00 each they become expensive. They are fine if you only need a dozen for a birthday party but finding 200 for a wedding is another story!!

Also it is often difficult to readily find a large number of wrappers. It is too few to buy from a wholesaler and shops only have a limited range available.

Over the years I have also seen some downloadable templates on the internet but they were never in the sizes or colors that I needed.

Hence, after months of planning, coding and then getting everything checked, double checked and triple checked, I am thrilled to announce the launch of Easy Cupcake Wrappers.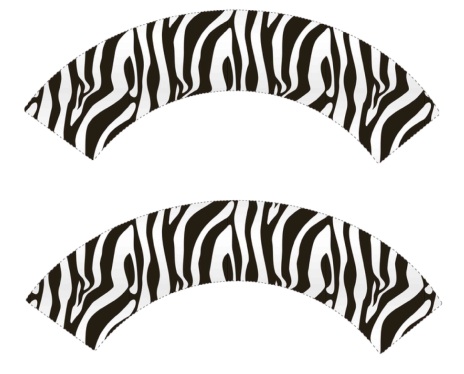 No more searching the stores or online looking for the perfect liner and/or wrapper. With a huge selection of gorgeous, colorful wrappers to choose from, you only need to buy plain white cupcake liners or place the wrapper directly around the cupcake.

You pay a one-off membership fee and you can download whenever you want.

Members of our Easy Wrappers Club are constantly amazed at how quickly they can create a fully personalized Cupcake Wrapper suitable for any occasion.

It is the fastest and best way to make customized cupcake wrappers.

Buy now and get immediate access to our huge range of wrapper templates, all available in mini, standard and jumbo size.
Creating your own individal cupcake wrappers is as simple as 1, 2, 3.

FIRST, you choose a size and pattern that you like.

SECOND, you add your text and customise the wrapper by changing colors and fonts.

THIRD, after you have finalized your design , you view the finished wrapper, make alterations if necessary, and print.

That's it! It really is that simple!

All you need to do is find a pattern and size that you like and you can print as many copies as you need.

I have had, and continue to have, so much fun choosing patterns for these wrappers. I hope you will have fun using them.





___________________________________

Lots of readers have recently emailed me with details of their favorite cupcake bakeries. This ever-growing list can be viewed here. If you would like to submit your favorite cupcake bakery I would love to hear from you.

Until the next edition ... Happy baking, making and decorating!