It is already twelve months since I began my website All-About-Cupcakes. In the first year, just over 33,750 people have visited my site viewing a total of 150,000 pages.
I have really loved building my website and I have so much more to add. I would love you to join the fun with me and add your own content. In other words, you can not only read the recipes, tips and reviews on the site, but you can get involved - sharing your foodie knowledge with the rest of us!
This means...
If you have a cupcake recipe to share, or you want to comment on other readers' favorites, you can - quickly and easily. We also love to see photos of your cupcake creations or you can share a story that goes with your cupcake designs.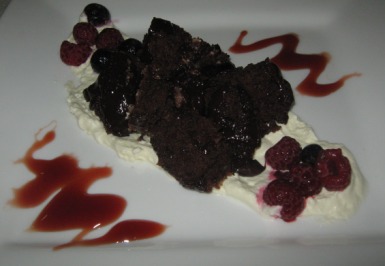 People obviously still LOVE their cupcakes.

I love making cupcakes. Just as well because my friends and family have come to expect them when they drop in. I have been trying different ways of serving cupcakes as desserts and decided that would be the theme for this month's newsletter.

The chocolate cupcake recipe in last month's Cupcake Corner works really well as a pudding when teamed up with warm chocolate ganache. For a really easy ganache, boil 300ml thickened cream until bubbles form and then pour over 400g dark chocolate and mix until combined.

This ganache sets on standing so, for best results, bake cupcakes just prior to serving them and spoon over freshly made ganache. A dollop of cream and a berry coulis really complete the dessert.

(I then store left-over ganache in the fridge and for a decadent treat microwave a little at a time and pour over ice-cream.) Ganache can also be used as a frosting for cupcakes.

Sometimes your cupcakes may not have turned out quite as you had hoped. Don't despair. Crumble or break cupcake into pieces and pretend that is always how the dessert was meant to look!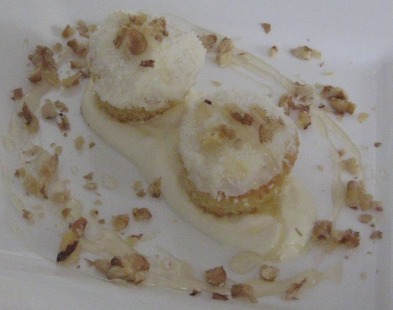 I have served lime cupcakes in this manner as well. To decorate this dessert I whipped cream and added the rind of a lime. I also made lime syrup using lime juice and sugar which further intensified the flavors. For a contrast in texture and flavor, add walnuts when serving.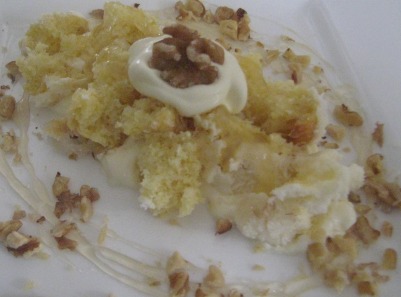 A good friend of mine always made these quick coffee cupcakes as a dessert. They are really delicious and can be served plain or fresh from the oven with cream or custard.

Ingredients
2 tspns instant coffee
2 cups hot water
1 1/2 cups brown sugar
300g chopped raisins
1 tspn ground cloves
1/2 cup tinned pie apple or stewed apple
225g butter
1 egg
3 1/4 cups plain flour
2 tspns bicarb soda



Preheat oven to 160C (325F)

Line cupcake trays with cupcake papers.

Dissolve coffee in hot water.

Combine brown sugar, chopped raisins, cinnamon, ground cloves, apple, butter, dissolved coffee in a saucepan.

Stir over low heat until butter melts. Cool.

Add lightly beaten egg and mix well.

Add sifted flour and soda and mix well.

Spoon into cupcake trays.

Bake for 15 minutes or until a skewer inserted in the center of a cupcake comes out clean.

I hope you get some inspiration from this edition of Cupcake Corner. I would love to hear from you as to what you would like included in future editions. Until then happy baking, making and decorating.